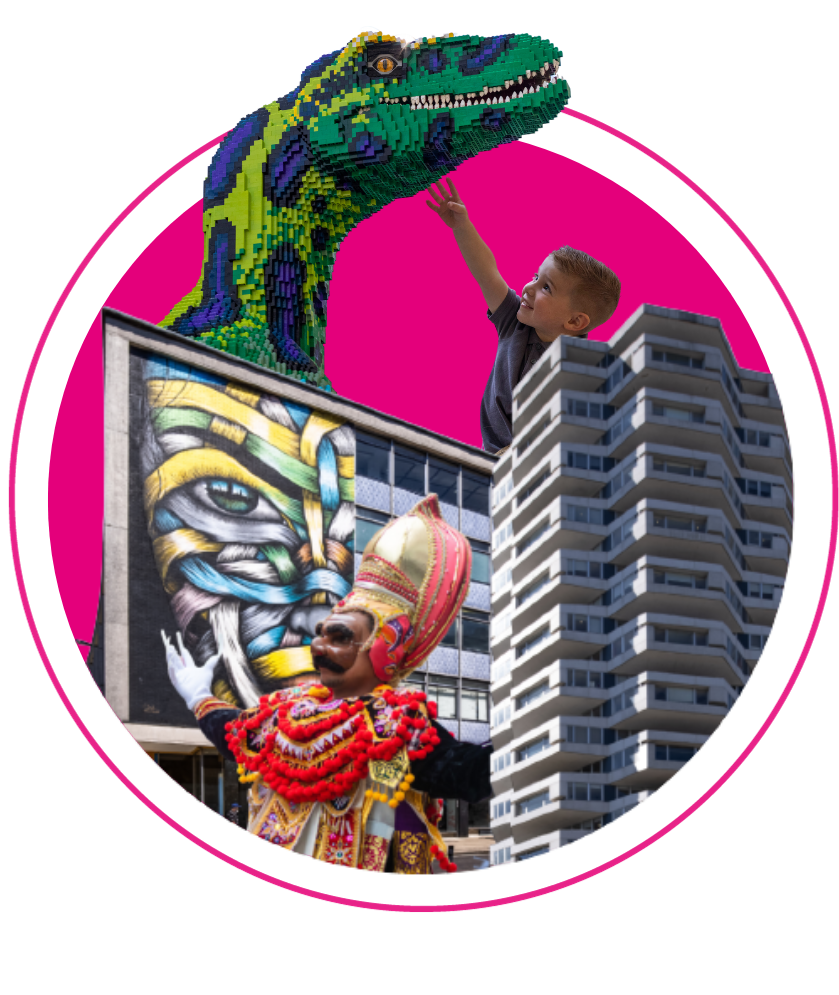 There is so much to discover in Croydon town centre. Enjoy one of the many unique places to eat, drink, and shop, or immerse yourself in a diverse range of cultural, artistic and family-friendly events.
Croydon, get ready to roll...
Get ready for an electrifying FREE roller skating experience in Croydon. 
Whether you're a beginner or just trying for fun, join us for a spin or two around the rink located in a pop-up at Centrale (opposite House of Fraser) between 1st and 24th December.
Advanced bookings are essential to guarantee a space on your preferred time, although a small number of walk-in spaces will be made available on the day.
We are Croydon Business Improvement District
We've been at the heart of Croydon town centre for the past 15 years, putting the interests and priorities of the local business community first.
With backing from 500+ organisations across the retail, commercial, leisure, hospitality and public sectors, we were set up to help make a real difference to the town, by introducing initiatives and much-needed services that would not otherwise exist.
Our vision is for Croydon to become one of the most sustainable, welcoming, vibrant and culturally diverse locations in south London in which to do business, work, live and visit.
levy paying Croydon BID members
levy charge remaining unchanged for the past 10 years
planned investment in to Croydon town centre, 2022-2027
businesses by number voted in favour of Croydon BID